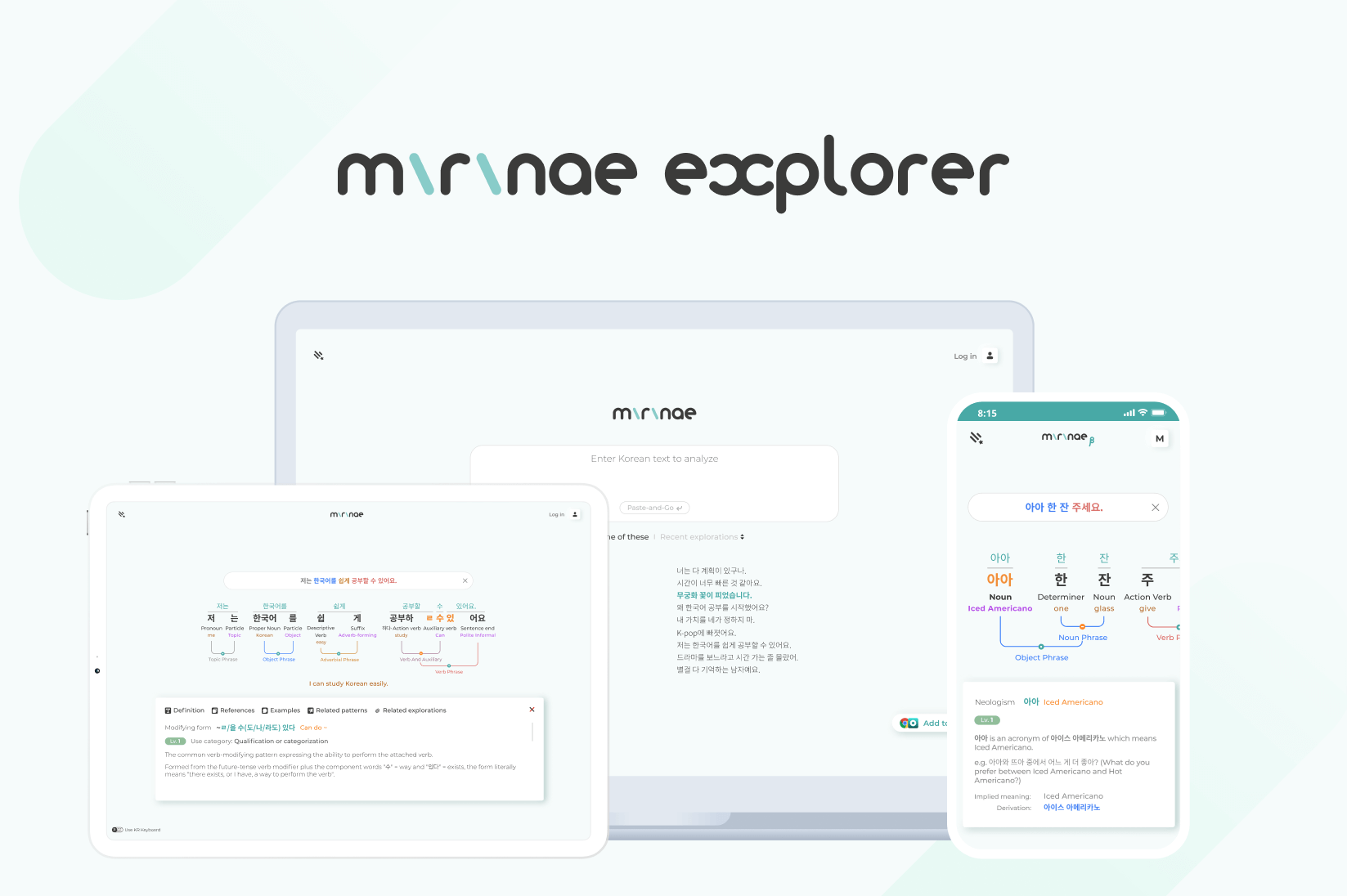 Mirinae Explorer is a unique exploratory learning resource for students of Korean at all levels. It uses advanced AI to allow students to explore and understand deeply the Korean language wherever they encounter it.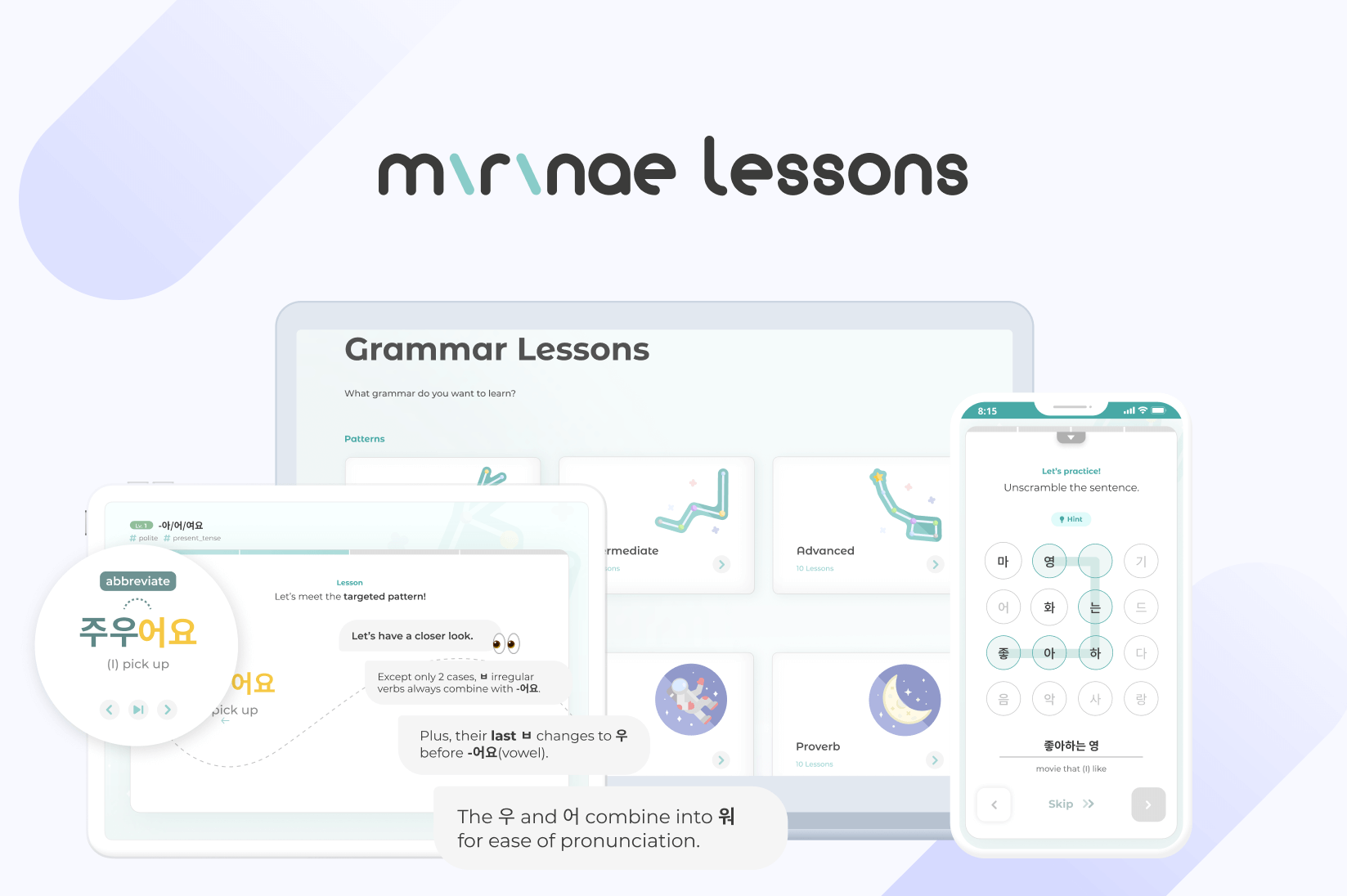 Mirinae Lessons is a new kind of learning system tuned especially for learning Korean that integrates engaging, interactive lessons with deep AI. It covers all formal Korean, as well as idiomatic Korean, for a truly deep curriculum.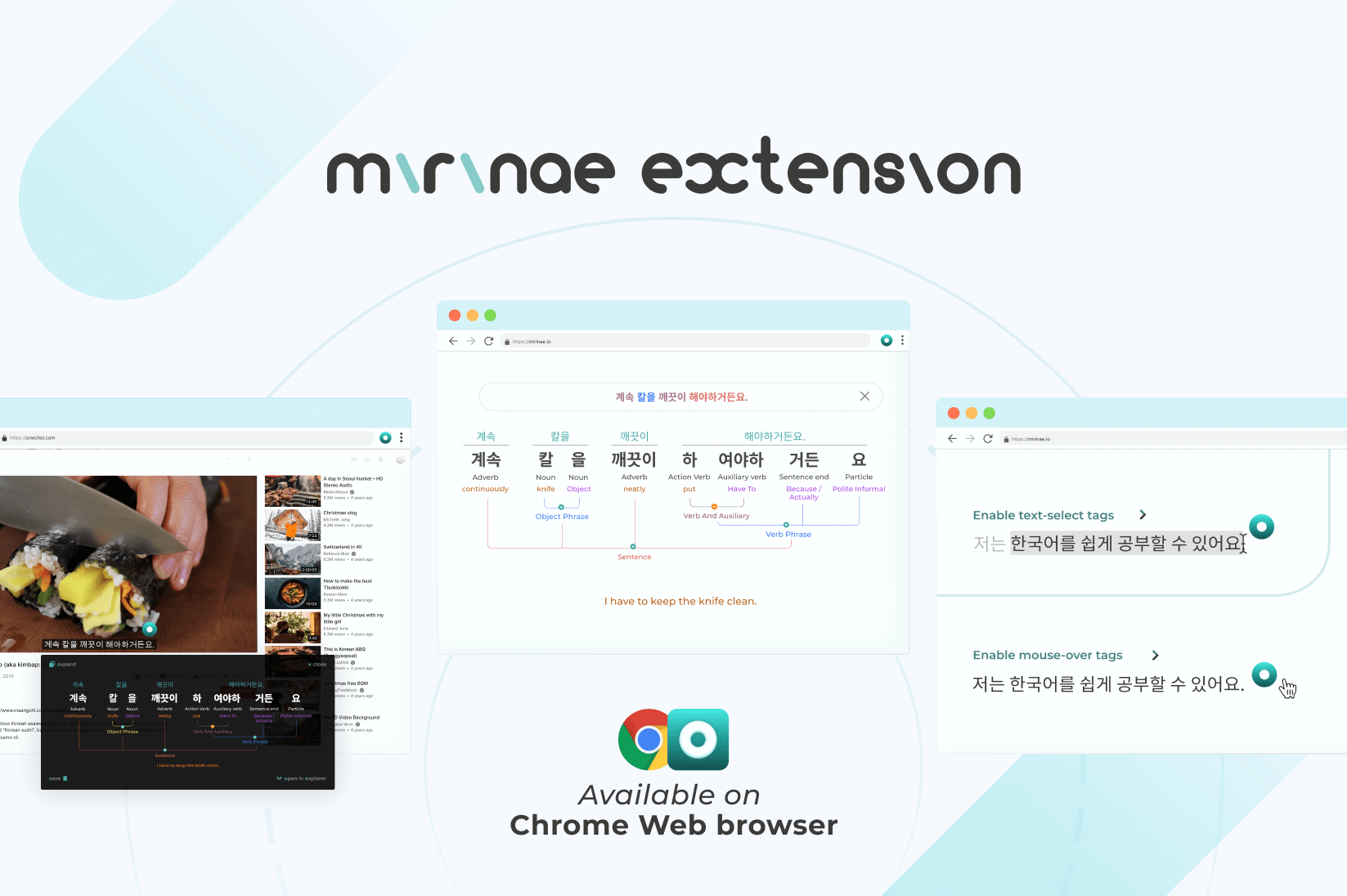 To make Mirinae Explorer even more useful, a browser extension for Chrome allows Explorer capabilities to be used on any web-site that contains Korean text to be explored and turned into a learning experience.